OSIS
Advanced Management Solutions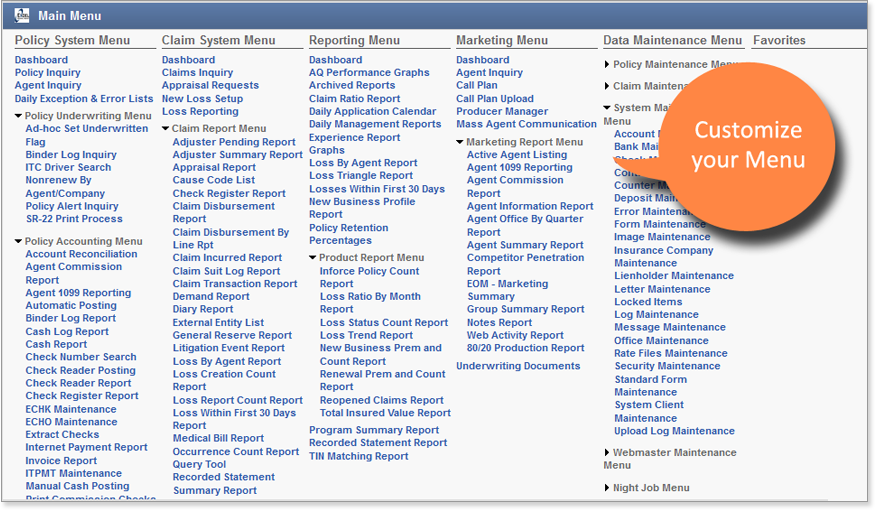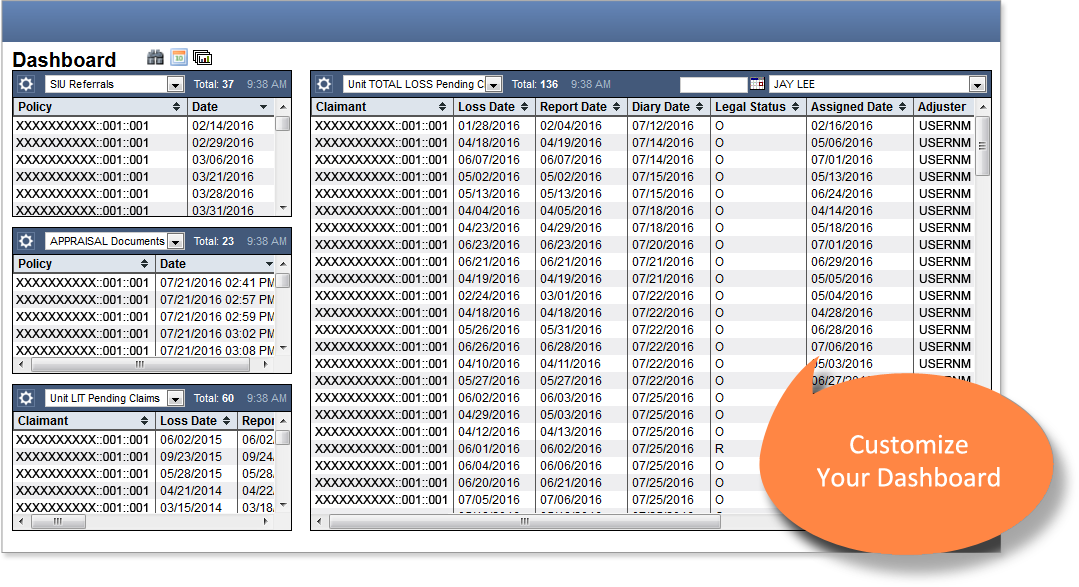 What is OSIS?
Our OSIS system is an all in one solution that provides complete policy administration including quoting, binding, policy issuance, endorsements, auditing, and full accounting and reporting.
OSIS is also a complete claims system including new loss reporting, claims adjusting, check printing, subrogation, salvage, and full reporting.
Efficiency Is Paramount
Our OSIS system is extremely user friendly. There are no difficult codes to remember. The screens are standardized and familiar, making cross-training smooth and effortless. The high level of process automation within the OSIS system will reduce your staffing requirements while increasing productivity. System features like document imaging, online letters, notes, and integrated fax and email modules will allow your people to work smarter and faster than ever.
Flexibility Is Essential
OSIS is easy to configure, manage, and maintain. OSIS offers you the ablility to define how the system behaves through rate options, treaty options, program/policy specific options, and a vast array of other system configuration options.
System Features
Web Based Interface
Completely web based interface for quotes, binding policies, endorsements, making payments and uploading/retrieving policy documents.
Various Management Tools
Including trend graphs, marketing tools, disaster coverage shutdown, and extensive ad-hoc and static reporting tools.
Document Imaging
Run a paperless office, with easy document retrieval.
Custom PDF Document Creation
Real Time Payment Processing
Security
Secure online web transactions protected with 128 bit SSL encryption.
Very robust and highly configurable system security for application access.
Extensive Reporting
Extensive reporting system where the high level experience and non-transaction reporting is done.
Flexibility
Configurable and flexible outputs to allow for changing requirements.
Integrated Email to Fax Gateway
Incoming faxes are stored digitally in a Document Imaging system queue (paperless faxes).
Interactive Voice Response (IVR) System
Safety Backups
Data is stored in a replicated and redundant RDBMS. Backups can be taken as often as desired and in the event of disaster, the database can be failed over to a redundant server in moments.
Manage Agents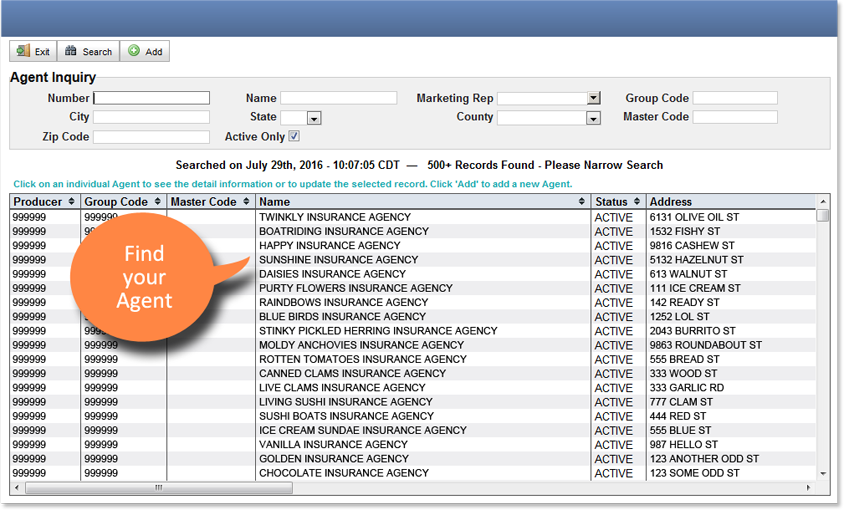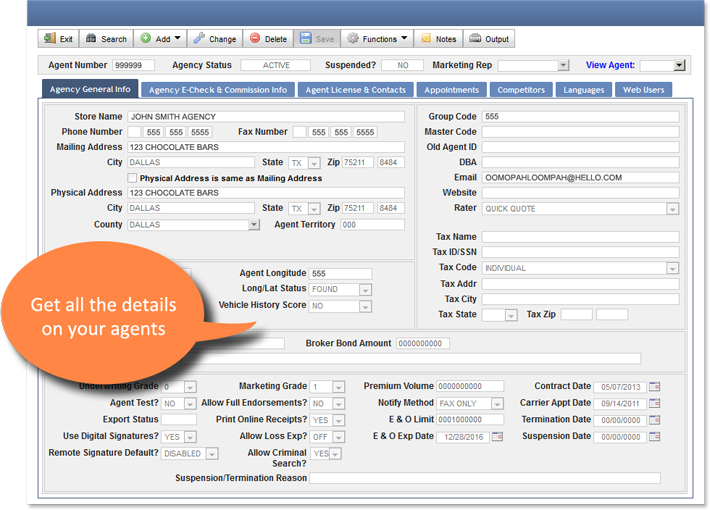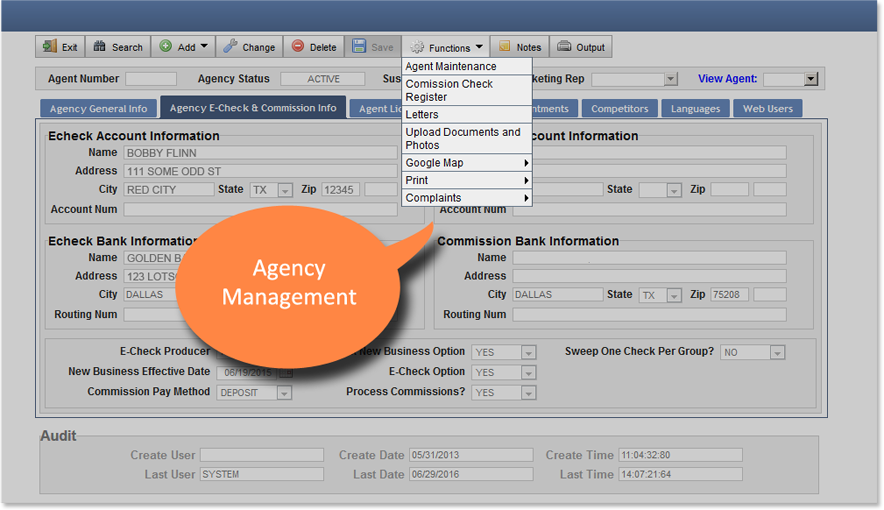 General Stuff
Customizable Dashboard
Customizable Shortcuts
Policy Inquiry
Agent Inquiry
Daily Exceptions & Error Lists
Policy System
Policy Underwriting
Policy Accounting
Policy Reporting
Policy Printing
Claim System
Claims Inquiry
Appraisal Requests
New Loss Setup
Loss Reporting
Claim Reports
Claim Batch Processing
Claim Management
External Entity Search
Calendar
Marketing
Call Plan
Call Plan Upload
Producer Manager
Mass Agent Communication
Marketing Reports
Underwriting Documents
Manage Policies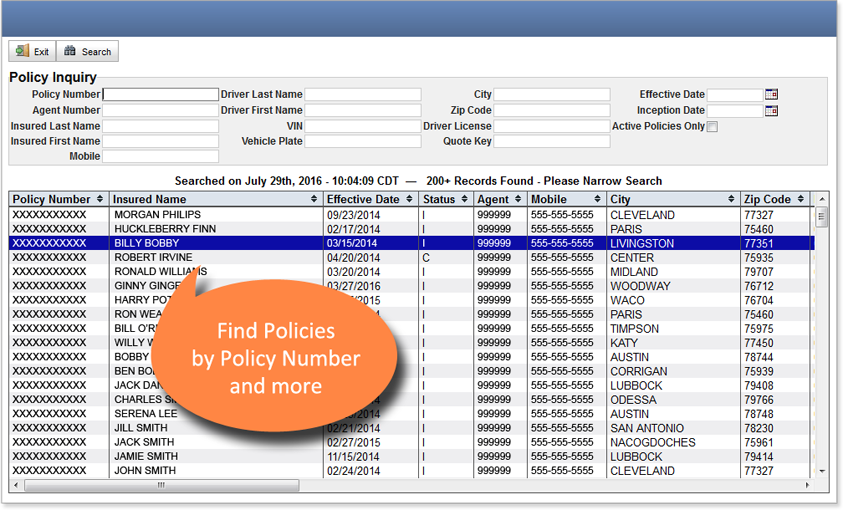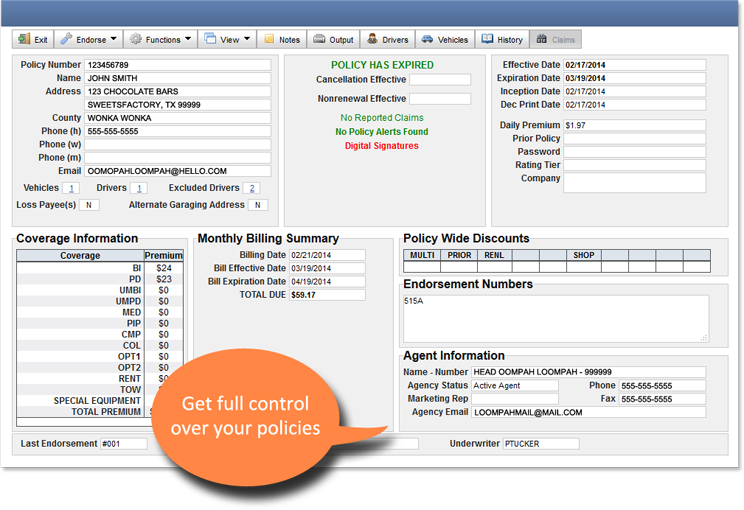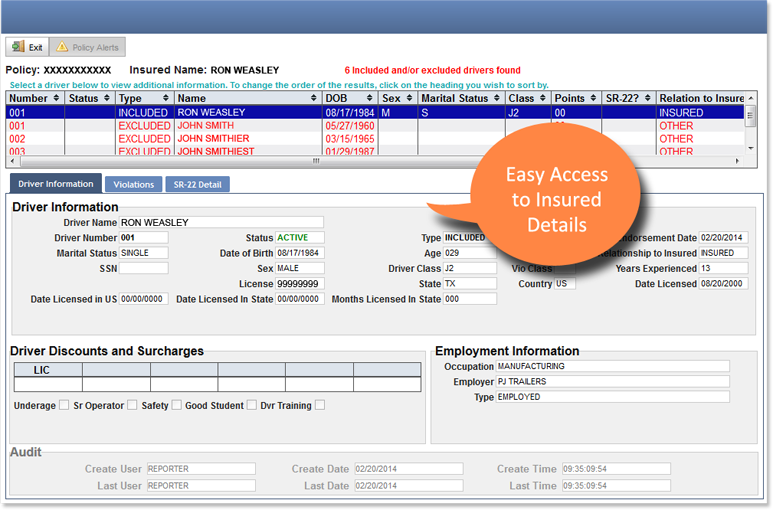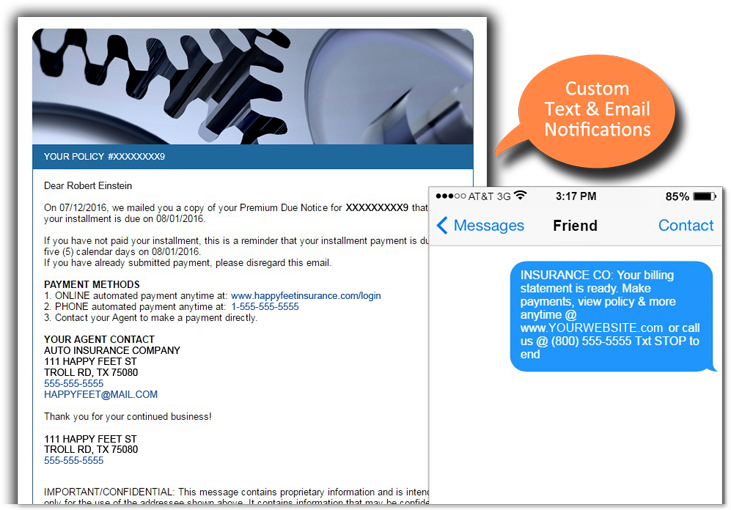 Manage Claims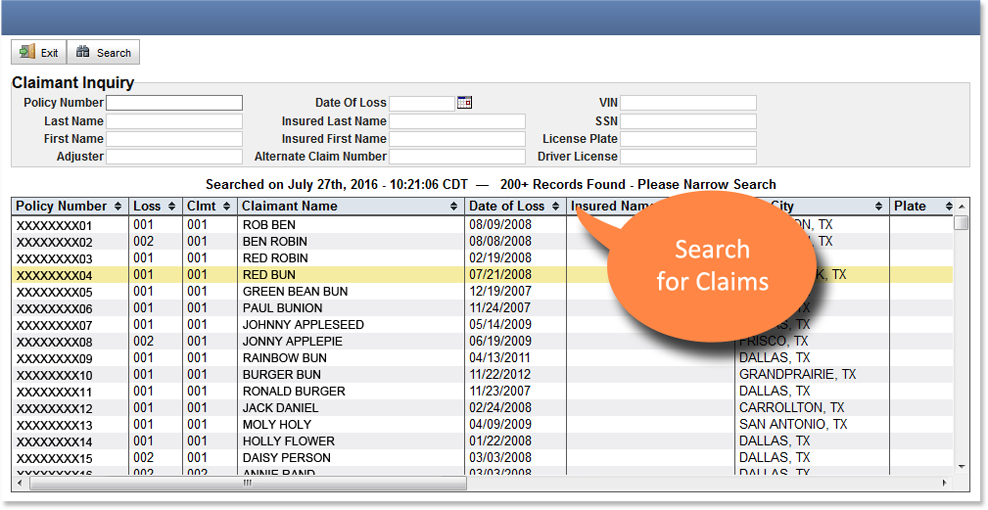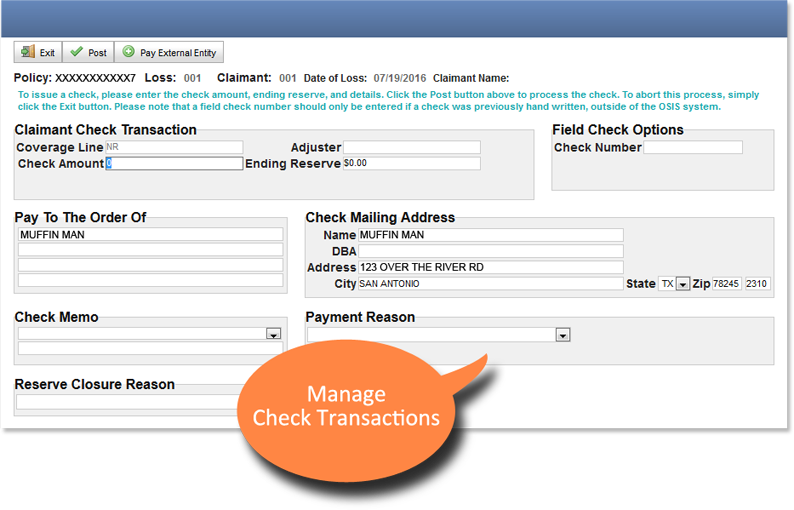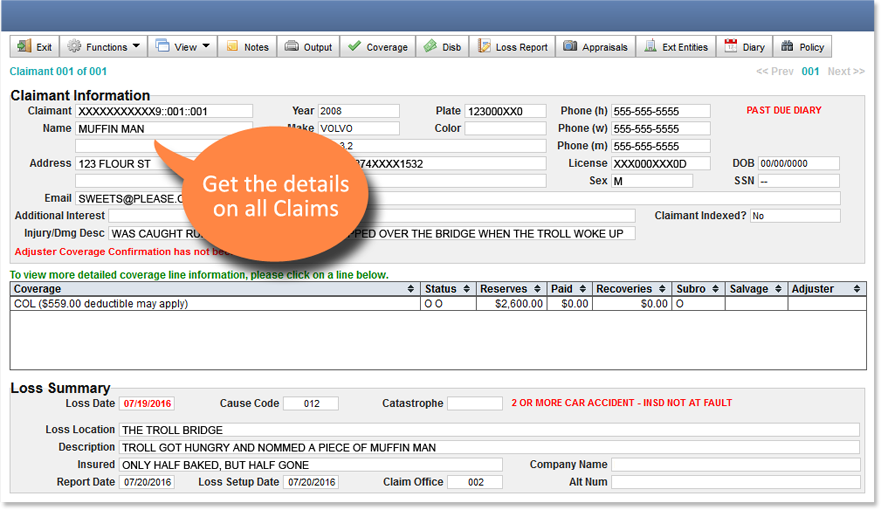 Reporting
AQ Performance Graphs
Archived Reports
Claim Ratio Report
Daily Application Calendar
Daily Management Reports
Experience Report
Graphs
Incentive By User Report
Loss By Agent Report
Loss Triangle Report
Losses Within First 30 Days
New Business Profile Report
Policy Retention Percentages
Product Reporting
Program Summary Report
Recorded Statement Report
TIN Matching Report
Data Maintenance
Policy Maintenance
Claim Maintenance
System Maintenance
Webmaster Maintenance
Night Jobs
Manage Data